ART ROTTERDAM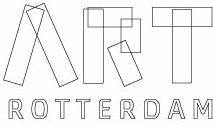 At this year's Art Rotterdam, WORKS|PROJECTS present an original installation by Andy Holden made especially for the fair in the first edition of the New Art section.
'Stalagmite Rock Club Beer Bottle Rock Shop' will feature an installation of over 250 of what Holden terms his 'original fakes' – accumulations of coloured plaster on empty beer bottles, an unlimited multiple, smale scale versions of his monumental plaster stalagmites. The works were produced during a 'rock club' made in Holden's studio where the artist churned out the sculptures whilst the British post-hardcore band Ice Sea Dead People, described by NME as making "a mind-bendlingly glorious primal racket" performed a riotous set.
Arranged on shelving around the stand the works and shown mixed with video of the band performing, the work creates an atmosphere somewhere between documentation and display, rock concert and gift shop. The work fuses Holden's sculpture with his strong interest in music – Ice Sea Dead People being signed to Lost Toys Records, the record label Holden runs alongside his practice.
Similar large scale beer bottle stalagmite works have been purchased by Azko Nobel Art Foundation in the Netherlands (2009) and by the Zabludowicz Collection in the UK (2011). This unique work will be available as a complete installation but will also function as a gift shop during the fair, with Beer Bottle Stalagmites being available for purchase individually by the fair's visitors.